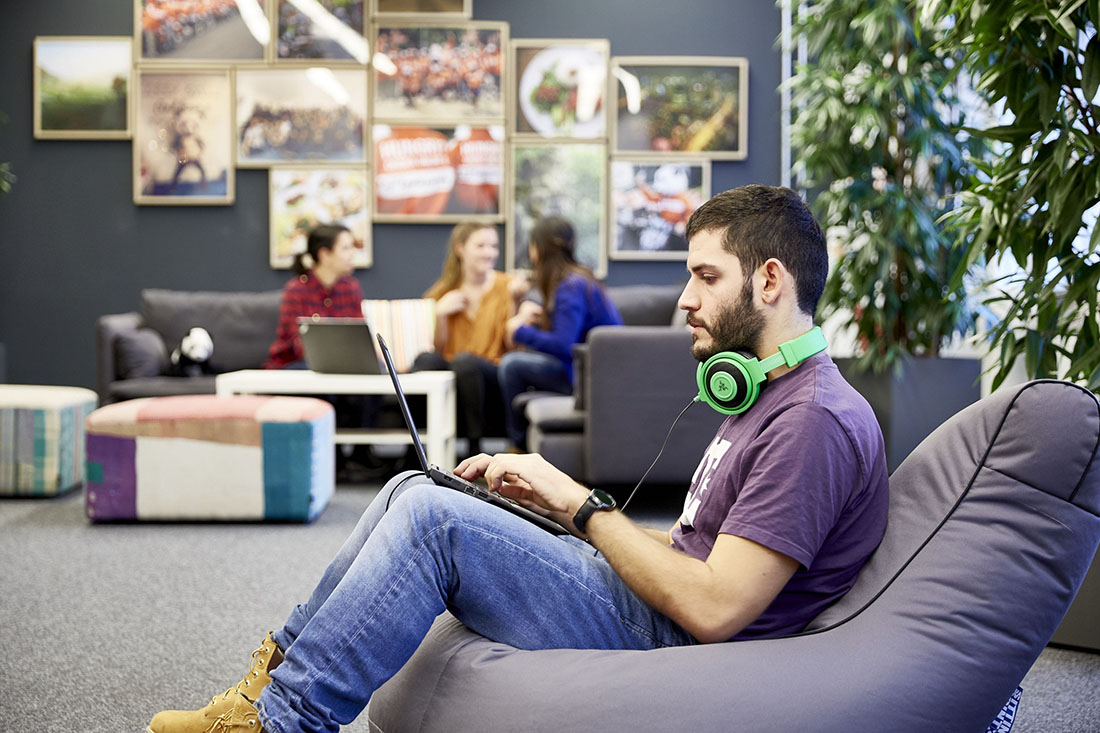 foodpanda Innovation Scholarship 2017
Do you think out of the box? Do challenges get you excited? Do you want to be the next Mark Zuckerberg?
If the answer to all these questions is YES, then put your awesome ideas into an innovative business plan and win HK$12,000 to support your education!
If you were to start an online business in Hong Kong, what would you do?
To answer this question, we need you to prepare an innovative business plan in form of a presentation highlighting how you would start and run an online business in Hong Kong. Find the guidelines here.
General information
Foodpanda is the leading online food delivery marketplace and service provider in Hong Kong. Our love for fantastic meals, the digital age, and a steadfast dedication to our customers define everything that we do.
As a corporate firm, foodpanda recognizes the importance of empowering the societies we operate in. The foodpanda Innovation Scholarship is a merit-based award to challenge, inspire, and reward the next superstars in Hong Kong.
The scholarship includes:

One time scholarship award of HK$12,000 cash to support your tuition or any other education expenses.

The best applicant may have the opportunity of collaborating with the experts at foodpanda to put their plan into action.

The first 100 successful submissions will receive HK$100 worth of foodpanda voucher regardless of outcome.
How can I apply?
To apply for our scholarship just submit your innovative business plan.
Follow these guidelines.

Conditions
Eligibility
Applicants should be full-time students enrolled for academic year 2016/2017 in one of the universities and colleges in Hong Kong
Applicants should be Hong Kong residents
Applicants will be required to send an innovative business plan
Enter as an individual or as a team. For a team application, the prize money will be divided amongst members of the team
foodpanda employees and their immediate family members are not eligible for the scholarship
Inspiration
Application Guidelines
Candidates are invited to download the application form and to send them via email together with the requested supporting documents to [email protected]
In order to process your application, please submit the following documents:
Completed application form, available here
Proof of enrollment for academic year 2016/2017
Latest academic record
Innovative business plan
Please submit all requested documents in PDF, Power Point or MS Word files
Time Frame
Academic year 2016/2017
30.06.2017


Deadline for submitting applications

Application evaluations

31.07.2017


Successful candidate notified on foodpanda website and via email
Selection Committee
Develops, reviews and assesses the criteria of the Scholarship program
Evaluates proposals submitted by candidates and selects worthy applicants for the scholarship
The Selection Committee is composed of:
Julian Stoß, Vice President Marketing - Asia Pacific
Monika Mikusova, Marketing Lead - Asia Pacific
Audrey Koh, Social Media & Content Marketing Manager - Asia Pacific
What are you waiting for?
Remember the deadline is Friday, June 30th. Submit your application today!